djhaveboard.com
haveboard.com
Portfolio Site
All Projects
News Posts
11.23

2006
My friend in albuquerque runs a gallery called 'the trillion space'. Their is a closing reception this friday for '7 ply perspective'. Read the review of the show here.
11.09

2006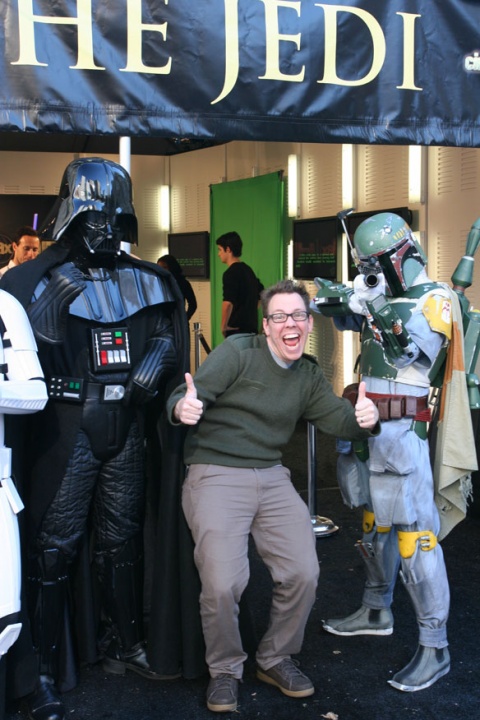 Apparently Clint is at City Hall right now getting his Jedi ON!
11.08

2006
Hey hotshot, You are sure to score at this opening.
Come see me, and everyone else in the world!!@The Philly Vernacular Spectacular Extravaganza
Friday November 10, 2006
5-7pm
35th and Walnut
Meyerson Gallery
UPENN Campus
Open Nov 2-24, 2006
Also make sure to get tickets to John Waters Chat for this event
luv to love you
10.23

2006
There is good art, and there is bad art.
10.16

2006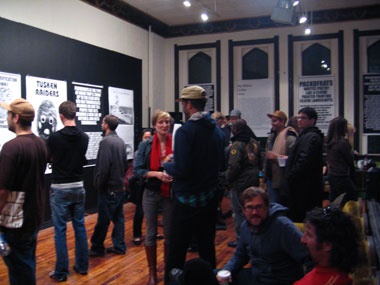 Art in the Age posted a nice write-up about this months show, Too Black for BET. Go read it the mini-interview, "Sent via BlackBerry from Cingular Wireless". Good Stuff
In semi-related news, PL is rockin' the boat, and it RULES!
10.13

2006
friends, laughing, dancing, drinking…..all for one fuzzy little puss.
$2 Pabst $2 High Life $3 Bloody Cruddys
rafflez and dancing and gore an shit.
the 5 spot.
party time.
bring the blood.
$5 to help my sweet sweet puss.
Help miss emily out….. she's throwing a killer party this friday to help her real cute and sweet puss, crud, get a much deserved chance at life. heeem's real sick and needs heeem some meds…
anyhow… it's at the 5 Spot and it's only $5 (shit that aint nothing!) Mr. Ill will be swingin the HIp Hop as always, along with the one and only PROM KING and also a new appearance of HOAgie JaWns doing the dancy shit. . .
this is the deal. dress like a VICTIM. i ain't even care what kind, just do it. me and my girls will be totes victimized serving you sick drinks all nite. there are liquid specials. there will be fake blood. and you will be helping a real cute thing that is black and furry. don't have a heart of stone. or you'll have seven years bad luck. pay attention to the date. this friday…
awesome, and see you there!
10.06

2006
Ryan Flynn runs atlanta hates us and has a photo show tomorrow at Young Blood Gallery in HOT-Lanta!
10.05

2006
In case you missed it on the homepage
Too Black for BET "Episode 2: The Black Boy George"
October 6th, October 28th, 2006
Reception with the artist:
Friday, October 6th, 7-11pm
SPACE 1026
1026 Arch Street, 2nd Floor
Philadelphia
215.574.7630
space1026.com
Once again Jayson Scott Musson (an 'artist') heeds the call of faux intellectualism to posture as a dissidentamongst dissidents. Gasp in horror as you descend intohis world of perversion, dereliction, depression,apathy of the highest order, chemical addiction, HarryPotter, racism, sexism, whatever it is you call itwhen you hate the shit out of children, shoegazemusic, and the general moral relativism Mr. Musson hasused throughout his life to justify acting however thefuck he wants to fucking act because he's a grown assman. Somehow, in some magical way, art will be bornout of this combination of self-obsession and an egoso great, that it borders on the realm of thefantastic. Oh, before I forget, please keep yourchildren at home. Jayson Scott Musson really does hatekids. Children are like roaches to him and he's beenknown to kick children in the stomach just for kicks.For kicks! Ha! Get it? Just for kicks, kickingchildrens get it? Hahaha! I kill me! So yeah, come outto the reception. You're precious and special andunique and I want to bask in the light of your being.Please bring your wallet.
Jayson Scott Musson, also known as emcee PackofRatsin Philadelphia rap group Plastic Little, spends histime away from rappity-rap, watching episodes of Lost,drawing cartoons, and writing the fun stuff thatcomposes the oeuvre de PackofRats. The Black BoyGeorge is the follow up body of writings to his highlyacclaimed 2002 exhibition Too Black for B.E.T. It isthe 2nd installment in the Too Black for B.E.T.planned trilogy of writings, which Musson hopes oncompleting by 2010 so he can finally put his demons torest, become a regular bloke and get a job as aparalegal. The resulting medical insurance from such ajob would surely boost his diminished self-esteem andwould finally make his mother proud.