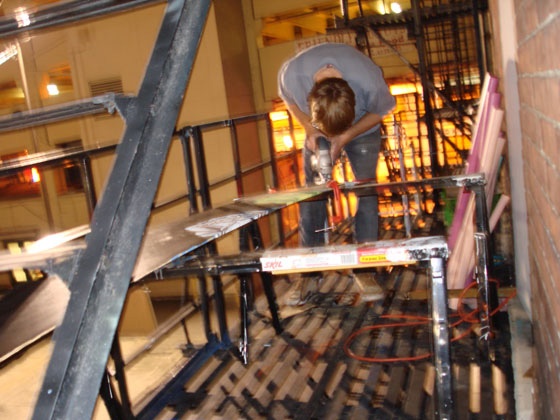 All Projects
News Posts
02.06

2015

Exhibition Dates: February 6th-28th 2015

Opening Reception:
February 6th 2015
7-10pm
Space 1026 is pleased to present Unfold All Over, an upcoming solo exhibition of new paintings by Lynnea Holland-Weiss. Unfold All Over is filled with large figurative paintings full of mood, color and pattern that delve into our human instincts and the mystery of being.
How does one navigate the unknown? The process of making decisions, the course of actions and the limitlessness of how it all may unfurl. This body of work reflects on the crammed noise and unsure banter as well as the in between moments of clarity and decisive momentum. Life progresses and unfolds, and these large figurative paintings capture the moments and feelings involved in traveling through change and transition. Lynnea states that "with painting, I am always more interested in creating a mood, than telling a story. I want to evoke, rather than inform. The specificity of the experience is no longer important, the underlying tone or mood is what I am after." The color and the way in which each figure is painted, whether flat and graphic, loose and gestural, or rendered and realistic, often expresses even more than that which is being represented. This variety of approaches then creates a complex visual and emotional dialogue within each painting.
Lynnea Holland-Weiss is a painter originally from Oakland, CA. There she received her BFA from California College of the Arts. She spent last year traveling around the country and abroad painting murals, and has now found herself settled in Philadelphia, PA. Her experiences on the road and moving across the country are undeniably reflected and represented in Unfold All Over. Lynnea's murals and street art live in California, New Mexico, Louisiana, Ohio, Massachusetts and Brazil. Her work has been exhibited in galleries in San Francisco, Oakland, Berkeley, Philadelphia and Atlanta, and she was an Artist in Residence in Hawaii through the Holualoa Foundation for Arts and Culture. Her background is in Dance, therefore the human body, its expression, gestures and movement, often inspire and inform her painting practice, process and the content of her work.
12.14

2014
Space 1026 presents 2014 annual Off The Blanket fleamarket and holiday bizarre!
w/ DJ Travis of the Rhinestones
We drop blankets on the floor of the gallery and sell art, merch, prints, vintage, zines, jewelry, t-shirts, bandanas, snacks and more from Space 1026 members and friends!
NOON – 6PM
FREE!
12.03

2014
10.29

2014
11.26

2012
December 9th – Sunday – B.Y.O.G. (Bring Your Own Garment) :
A screenprinting workshop 3:00 – 6:00 p.m.
Bring your own shirt, tote, or piece of fabric and get an image by a Space 1026 member forever printed on your garment!
11.07

2012

PLEASE DONATE TO THIS DOPE PROJECT
09.24

2012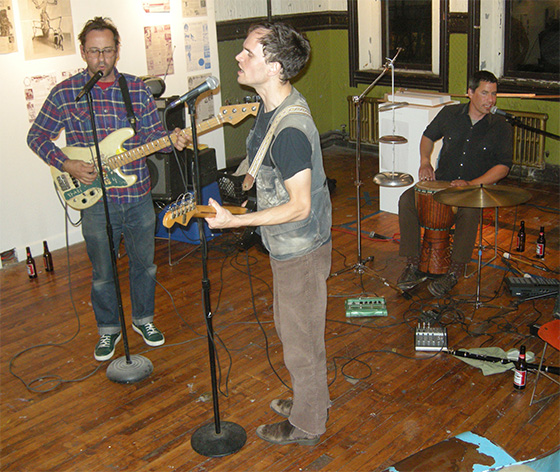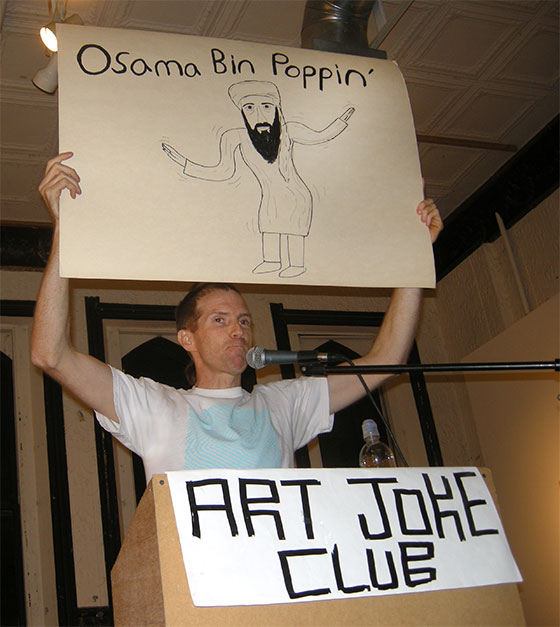 Yesterday (sunday the 23rd.) it ruled!
04.11

2012
Please join us!
to celebrate the one year anniversary of
annabelle.
by anna mccraney
105 stanton street
new york city
www.annabellenyc.com
on Thursday, Friday, April 13th
cocktails will be served
from 6pm to 9pm
featuring new work by Ben Woodward
www.pinkandyellowstudios.com
At 8pm there will be a raffle of one of our best selling styles and a print from one of our artists!
afterparty to be announced!
please RSVP to info@annabellenyc.com
12.16

2011
Space 1026 presents their annual art market style flea market.
Come buy stuff like screen prints, zines, t-shirts, buttons, dvds, records, original works of art and MORE!
From Space 1026 artsits such as Lance Simmons, Bonnie Brenda Scott, Joanna Quigley, Michael Gerkovich, Crystal Kovacs, Leah Mackin, Matt Leines, Ben Woodward, Jacob Marcinek, Anni Altshuler , Andrew Jeffrey Wright and more!
11am to 4pm
Saturday December 17th
12.01

2011

Bellow are a few donations that will be auctioned on Friday, December 9th!

For additional details view the Auction Info Page!

Even more donations will be available to preview here.