End Of Daze – Curated by Alex Ebstein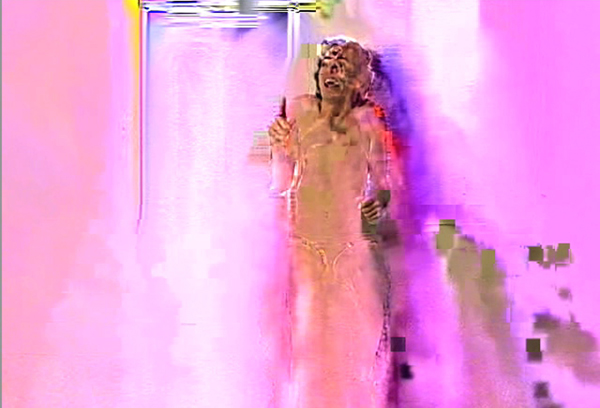 End Of Daze
Curated by Alex Ebstein of Nudashank Gallery.
August 6th – 28th, 2010
Opening Reception: Friday, August 6th, 7 – 10 pm
Seth Adelsberger
Jordan Bernier
John Bohl
Caitlin Cunningham
Shaun Flynn
Lesser Gonzalez
Chiara Keeling
Robby Rackleff
Jimmy Joe Roche
Space 1026
1026 Arch St. 2nd Floor
Philadelphia, PA 19107
Space 1026 is excited to present End of Daze, an exhibition of new paintings, drawing, sculptures and videos curated by Alex Ebstein of Baltimore's Nudashank Gallery. End of Daze brings together a selection of work that emerges from the falling haze of a waning psychedelic experience. The images retained are those that quickly melt and dissipate as the room stops spinning and reality comes back into focus. Collectively, these reconstructed kaleidoscopic geometries are odes to a utopian escape from Baltimore's apocalyptic, post-industrial landscape. Please join us for an opening reception Friday, August 6th from 7 – 10 pm.
Alex Ebstein is a Baltimore-based artist, art critic and co-director / co-curator of Nudashank Gallery.
Seth Adelsberger lives and works in Baltimore, MD. He has recently shown at Civilian Art Projects in DC and CTRL in Houston, TX. Seth also co-directs and co-curates Nudashank Gallery.
Jordan Bernier likes to skate, screenprint, draw, repeat. Since graduating from MICA he has been prolific in pollinating both coasts with show posters, skate ramps and intricate drawings.
John Bohl was born in 1983 in New York. He graduated with a BFA in painting from the Maryland Institute College of Art and currently lives and works in Baltimore. Working primarily with gouache on paper, John uses painting as a platform to examine ideas of utopia, kitsch, and romanticism.
Caitlin Cunningham graduated from MICA, and after a brief stint in Portland, has returned to Baltimore where she pursues her interests in botany, mild psychedelia, and home-made ice cream.
Shaun Flynn is a Baltimore artist and musician. He has recently exhibited at Gallery Four and MICA as a semi-finalist in the Sondheim prize.
Cuban born artist Lesser Gonzalez takes on post-millennial anxiety using illustration, photography, music and writing. He is interested in marrying the supremely banal and juvenile with the iconography of a shamanistic dream-state.
Chiara Keeling has lived most of her life in Maryland. She received her duel degree in Art History and Fine Arts concentrating in Sculpture at Towson University in 2004. Chiara currently resides in Chicago, IL where she is studying painting at the School of the Art Institute of Chicago.
Robby Rackleff is a video and performance artist living and working in Baltimore. Robby earned his MFA from the Mount Royal School at MICA in 2009 and often performs as the dystopic Blue Leader. He is a long time member of Wham City.
Jimmy Joe Roche is an American visual artist residing in Baltimore, MD. His videos have been screened internationally in venues including the Royal Academy of Arts in London, Roskilde Music Festival in Denmark, Boston Institute of Contemporary Art, J. Paul Getty Museum , Clair-obscur Filmfestival in Switzerland, and Baltimore Museum of Art to name only a few. Roche has toured the US performing live video and sound work with his friend and collaborator Dan Deacon, as well as other Baltimore musicians. In 2008 Roche had his first solo show at Rare Gallery in New York, and is currently preparing for his second solo show at Rare scheduled for the fall of 2010.

Left: Chiara Keeling
Right:Jordan Bernier

Left to right: Seth Adelsberger, Jimmy Joe Roche, John Bohl, Lesser Gonzalez

Foreground:
Shaun Flynn
Untitled (Stellated Octohedron) (2010)
Wood, Tennis Balls, Bungee, Cable Ties, Red Ball
5' x 5' x 5'
Background:
Robby Rackleff
Re-spawning Grounds (2010)
Single Channel Video
Edition 1 / 10

Caitlin Cunningham
David; the Boy in the Bubble (2010)
Pressed Flowers on Paper
24" x 36"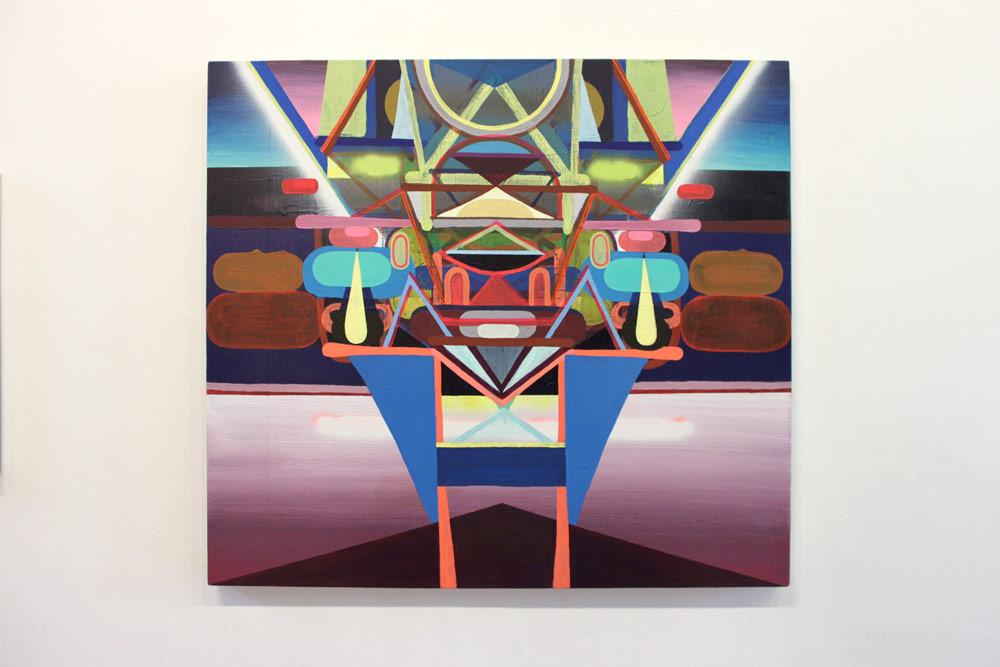 Seth Adelsberger
Shipfaced (2009)
Acrylic on Canvas
30" x 40"

John Bohl
Friend Maker, 2010
Acrylic, Gouache and Enamel on Paper

Seth Adelsberger
Crystalline Dream, 2008
Acrylic and Laser Cut Museum Board

Jimmy Joe Roche
Deep Horizons, 2010
Acrylic, Enamel, Cut Paper

Jimmy Joe Roche
Vortex Accumulator (2008)
NTSC Video
RT: 1:07
Edition 1 / 10

Exhibition Poster by Jordan Bernier.