Fuzz
Opening Reception on Friday,
May 2, 20086-10pm
Fuzz is an art show by new friends and old friends from central Virginia and elsewhere.
The show will include an oversize screen-printed pillow fort. In addition to the handcrafted works on display, there will be a merchandise table with homemade books, clothing and frills!
Throughout the exhibit, there will be a series of special events, including a piñata-making workshop, music shows, kite-flying and more.
Press or General Inquiries Contact Aryon at 215.833.5672 or email.
Fuzz- tendrils
Fuzz- featuring Erin Womack, Jesse Wells, Travis Robertson, Kevin Hooyman, Thomas Dean, Patrick Costello, Victoria Long, Meg Frisbie, Andy Jenkins
Fuzz- featuring Allyson and Jeremy Taylor, Kristen Smith, Patrick Costello, Victoria Long, Meg Frisbie, Andy Jenkins
Pillow Fort
PIllow Fort
Pillow Fort- dolls
Pillow Fort- stuffed animal
Pillow Fort- birds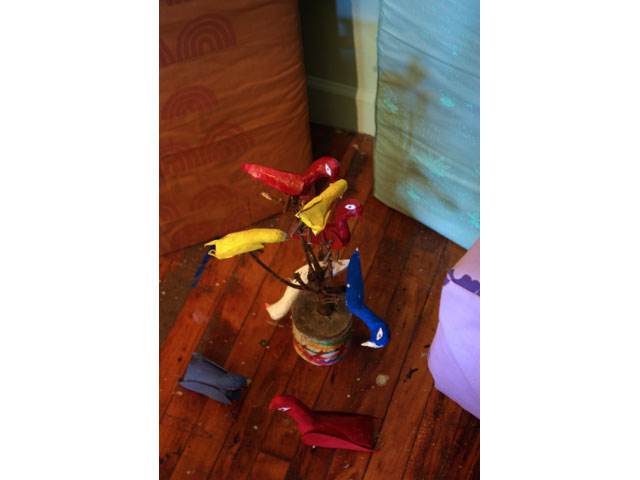 Erin Womack- Rooti Magi, NFS
Erin Womack- Wall Painting
Andy Jenkins- Nezob 1-3, $25 each
Victoria Long- Rainbowzzz- $10 each
Patrick Costello- Compost Heap, $75
Jesse Wells- Double Dutch, NFS
Kevin Hooyman- various drawings, $75-100 for small, $150-175 for large
Travis Robertson- Song of The Sow, available unframed, $200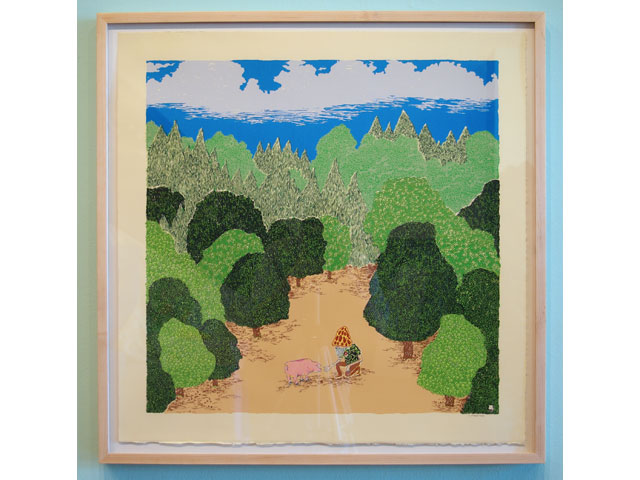 Thomas Dean- Untitled, $450
Max Hubenthal- YES, $200
Allyson and Jeremy Taylor- Friends of Mine, $600
Kristin Smith- Owl Piñata, $250
Kristin Smith- Buffalo Piñata, $250
Allyson and Jeremy Taylor- Friends of Mine, $600, detail
visionary comfort, multi-dimensional,
heart love experiences