Hand-Job
Curated by Courtney Dailey
A show of hand-made objects that are typically made by machines.
Opening Friday, March 2, 2007 from 7-10pmShow runs March 2-20, 2007
Does hand-made always mean better? Does machine-made? A handful of artists investigate what happens when you try to make things with your own hands in the image of those things made by machines. IKEA "Billy" bookcases are re-imagined as "Philly" bookcases in a supreme effort (right down to the hand-made particle board!) that surpasses any material value (the glue alone costs more than the $49.99 that the bookcase costs) and, potentially, any aesthetic value and goes directly toward process as it's redemption. A photo booth becomes re-imagined as a drawing booth, with live artists creating your portrait at the opening, along with a home-made Tastycake test, a wooden stereo, rope, photocopies, and more…all made by hand with spectacular results!
curated by Courtney Daily
Contact: courtney@space1026.com
Courtney Dailey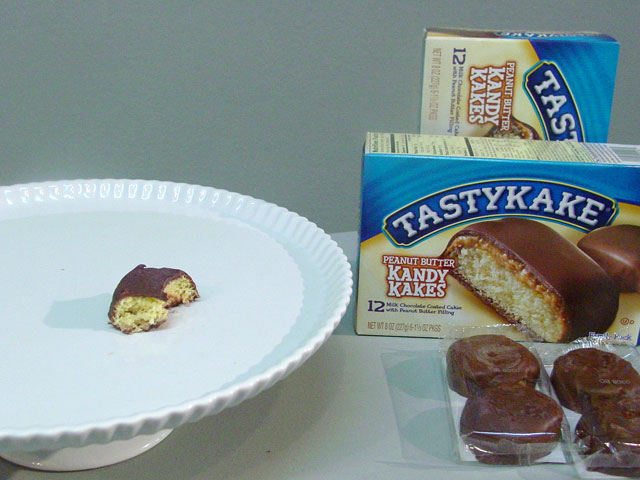 Fereshteh Foosi
http://www.myxertones.com/artist/424493/
Melissa Kramer
Andrew Jeffrey Wright
Michael Hyde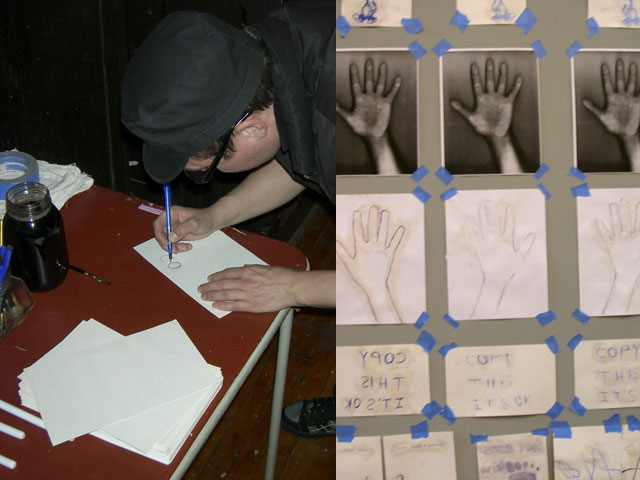 Emily Drury
Aryon Hoselton and Alison Macrina
Jake Hockel
Katie Baldwin

Manya Scheps
Sabah Ahmed
Caitlin Perkins
Caitlin Perkins
Caitlin Perkins