04.20

2007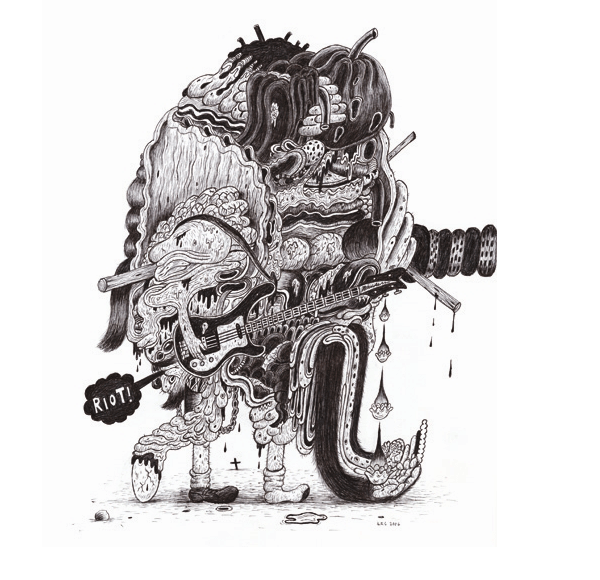 Jordin Isip curates Space 1026!
Space 1026 presents:
Scab on My Brain!
(to view the show click here)? A group exhibition curated by New York artist Jordin Isip. This assembled group of twelve artists use their own unique and personal visual vocabulary to create figurative narratives that are both allegorical and psychological. In some works humans can be beastial, weak, imperfect, and vulnerable as they journey through imagined lands, in others, the protagonists may be quietly heroic in seemingly mundane and everyday environments. But whether these images (drawings, paintings, silkscreens, and sculpture) are multi-layered, oozing, cacophonous, and hyperbolic or understated, minimal, reserved and poetic we are compelled to enter realms devised by artists with distinct sensibilities.
Jordan Awan, Gregory Benton, Kiersten Essenpreis, Jordin Isip, Aya Kakeda and Liz Lee are based in
New York City.While Carl Dunn and Evah Fan also have strong New York roots they now live in
Providence and Los Angeles respectively. Mariano Ching and Louie Cordero live in the Philippines,
James Kirkpatrick in Canada, and Nate Williams in Argentina.
Contact:
Damian Weinkrantz simplesemantics@yahoo.com