10.13

2008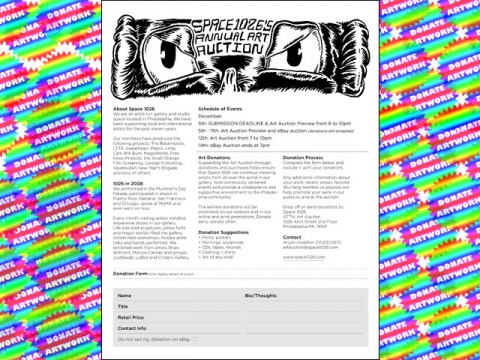 Space 1026 is preparing our Annual Art Auction for 2008. We will have a preview night for First Friday in December, a week long eBay auction and an incredible selection of art donations for you to bid on for the Live Auction on December 12th.
* Full 1026 Art Auction Details *
Supporting the Art Auction through donations and purchases helps ensure that Space 1026 can continue showing artists from all over the world in our gallery, hold community centered events and provide a collaborative and supportive environment to the Philadelphia community.