12.16

2010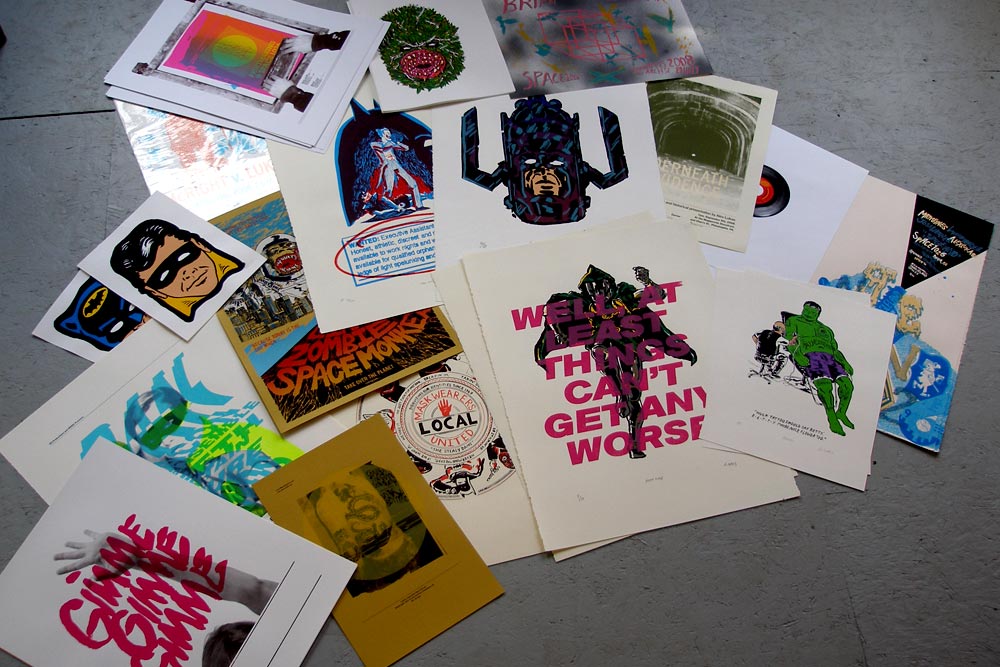 In the process of cleaning out the studio I came across a ton of old prints. A lot of them are event posters or old, out-of-print editions that are little muffed up (slight dings in the paper or a small dry spot in the pull). Anyhow, it's time to thin out the stock so I'll be selling a bunch of these this Saturday at Space 1026′s annual "Off the Blanket" sale.
Everything is five to twenty bucks – discounts given for buying in bulk.
Here at 1026 Arch Street.