10.13

2006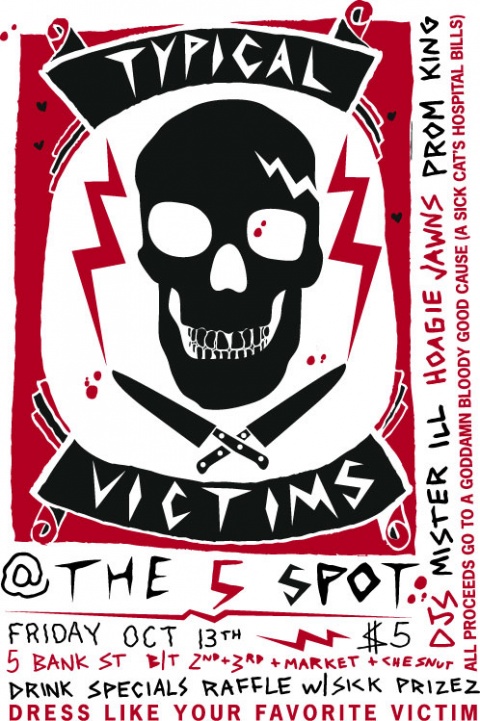 friends, laughing, dancing, drinking…..all for one fuzzy little puss.
$2 Pabst $2 High Life $3 Bloody Cruddys
rafflez and dancing and gore an shit.
the 5 spot.
party time.
bring the blood.
$5 to help my sweet sweet puss.
Help miss emily out….. she's throwing a killer party this friday to help her real cute and sweet puss, crud, get a much deserved chance at life. heeem's real sick and needs heeem some meds…
anyhow… it's at the 5 Spot and it's only $5 (shit that aint nothing!) Mr. Ill will be swingin the HIp Hop as always, along with the one and only PROM KING and also a new appearance of HOAgie JaWns doing the dancy shit. . .
this is the deal. dress like a VICTIM. i ain't even care what kind, just do it. me and my girls will be totes victimized serving you sick drinks all nite. there are liquid specials. there will be fake blood. and you will be helping a real cute thing that is black and furry. don't have a heart of stone. or you'll have seven years bad luck. pay attention to the date. this friday…
awesome, and see you there!