10.20

2021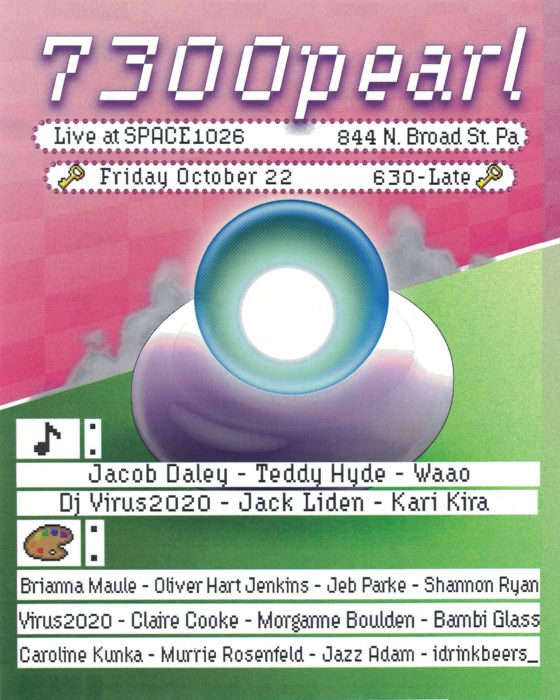 Friday, October 22
6:30pm – 12am
Join us for a pop-up event hosted by @7300.pearl – featuring a full gallery show and multiple musical acts in the backyard! we're suggesting a $5 donation at the door and are requesting that all visitors wear masks while inside.
7300Pearl is a design agency specializing in graphic design and music video production.
7300Pearl pop-ups/ events aim to display the various musical acts and visual artists we work with and (or) are interested in giving a platform to show new work.
Featuring work by
@briannamaule / @oliverhartjenkins / @tone_police / @bambi__angel / @sundaysours / @bedtime_prayer / @_virus2020 / @loyal__pup / @murrie_________ / @risobitch / @morganne.whoever / @idrinkbeers_
With performances by 
@realwaao / @teddy_hyde / @jakeydaley / @karikiira / 
DJ @jlidenn / DJ @_virus2020